Try to say "Buttery" without a smile...

Go ahead, we'll wait.
Premium Flavors

We asked, you responded, and now we're getting to work. Available now with more to come.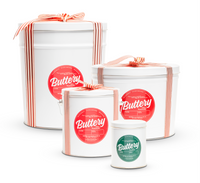 TINS
Packed to the brim with popcorn classics, our specialties or premium flavors. Lined, sealed and always popped to order. However you like them you may customize to your heart's desire. Gifting has never been easier.
SHOP TINS
POUCHES
Snackable, sealable and totally eat-able. Our new pouches are heat and moisture resistant with a zip-able closure. Always popped and packed to order. Now you can save some for later... or not!
SHOP POUCHES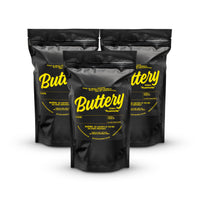 FLAVORS